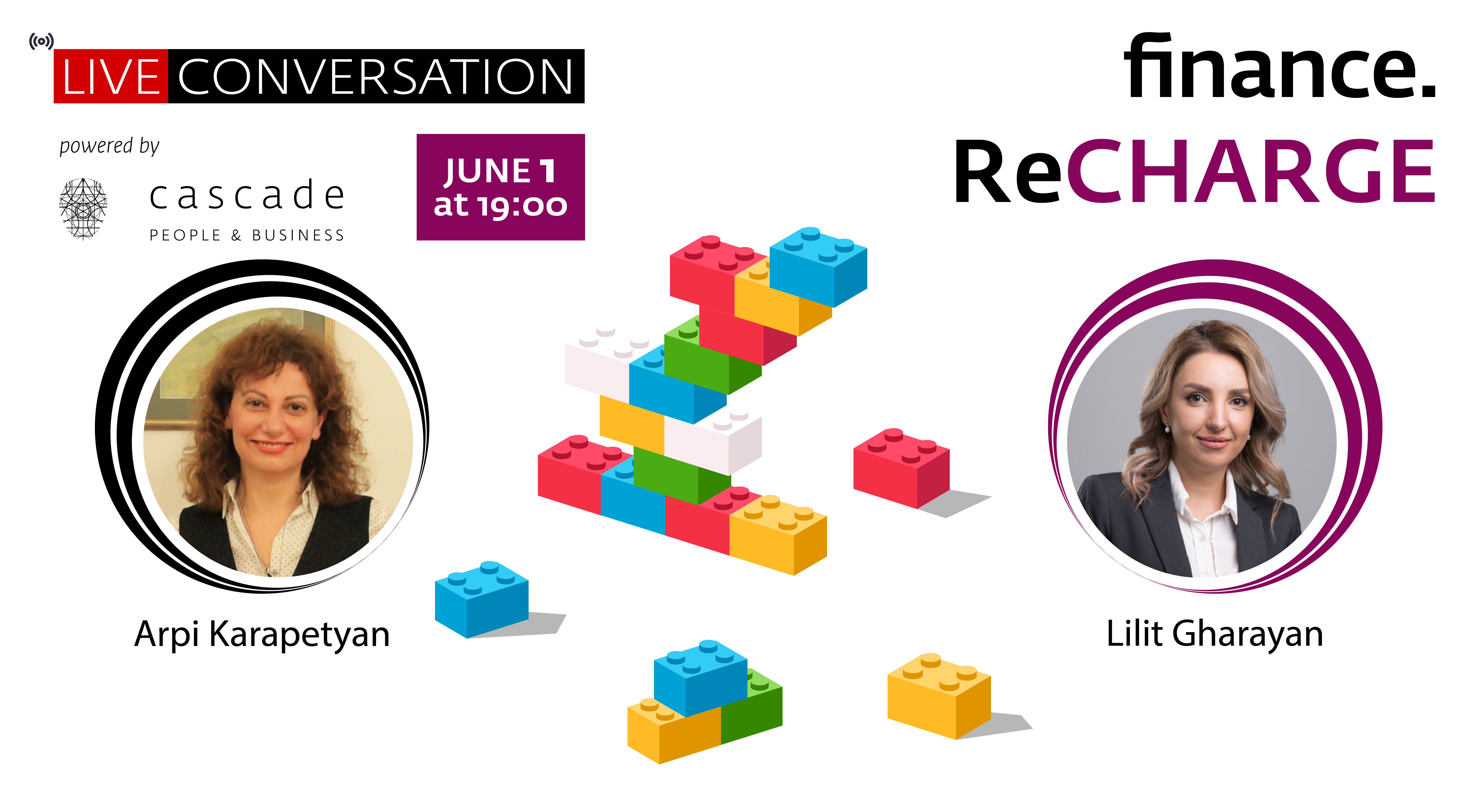 finance. ReCHARGE
June 5, 2020
🔜 LIVE on June 5 we will try to understand the future of the finance profession and the possible trends of transformation.
🔴 The following points will be discussed:
   🔸 What are the trends in the Finance profession?
   🔸 What should the Finance professionals learn?
   🔸 How to adapt your Financial strategy for after the outbreak time?
   🔸 What skills should you develop to keep up with the current trends?
👩‍💼 The Conversation will be led with Lilit Gharayan, who is the co-founder and CEO of ADWISE Consulting. She is heading the business advisory services of the company.
✅ Lilit has around 20 years of progressive (mostly managerial) experience in different industries. Lilit's specialization is financial management. She has been leading finance functions in different industries, has been at senior management positions in the financial sector for around 10 years. Lilit holds an MBA degree with a major in finance as well as has international qualifications in finance.
❗Join us on June 5 at 19:00 (AMT) on Facebook LIVE.