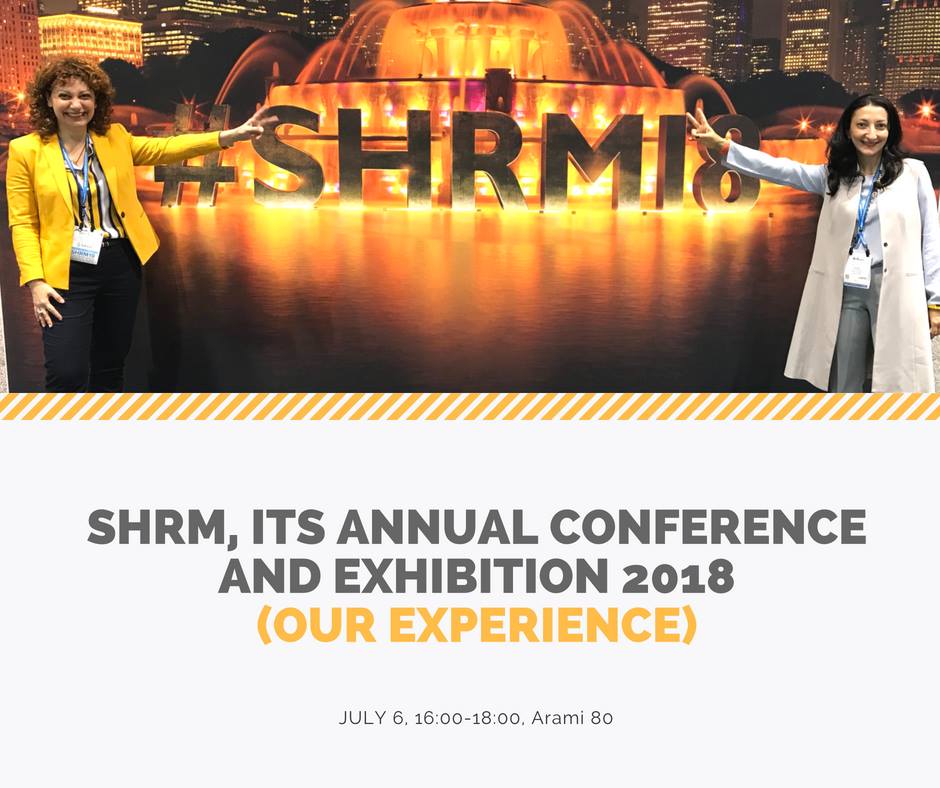 SHRM Annual Conference and Exhibition 2018 (Armenian Experience)
July 10
Dear HR's,
Hope you are having a great working day!
Cascade People & Business and Armenian HR Association are thrilled to share with you our new event, which will take place this Tuesday.
As you already know Arpi Karapetyan and Armine Hayrapetyan have visited SHRM Annual Conference and Exhibition 2018 in Chicago earlier in June.
Now as they are back to Yerevan, they are excited to share with you their new experience, knowledge and trends in HR field, Sociaety of HR Management, its annual conference and exibition – the biggest HR event in the WORLD. 
Also they will cover SHRM certification details tailored to our market.
So mark your calendars and get ready to explore a new sight of HR.
Date: 10.07.2018
Time: 16:00-18:00
Place: Arami 80
There is no participation fee for HR Association members.
Non-members please call (+374) 94 58 46 96 .
Please RSVP by sending an email to assistant@cascade.am by July 8, 23:59.
We look forward meeting you at the event.