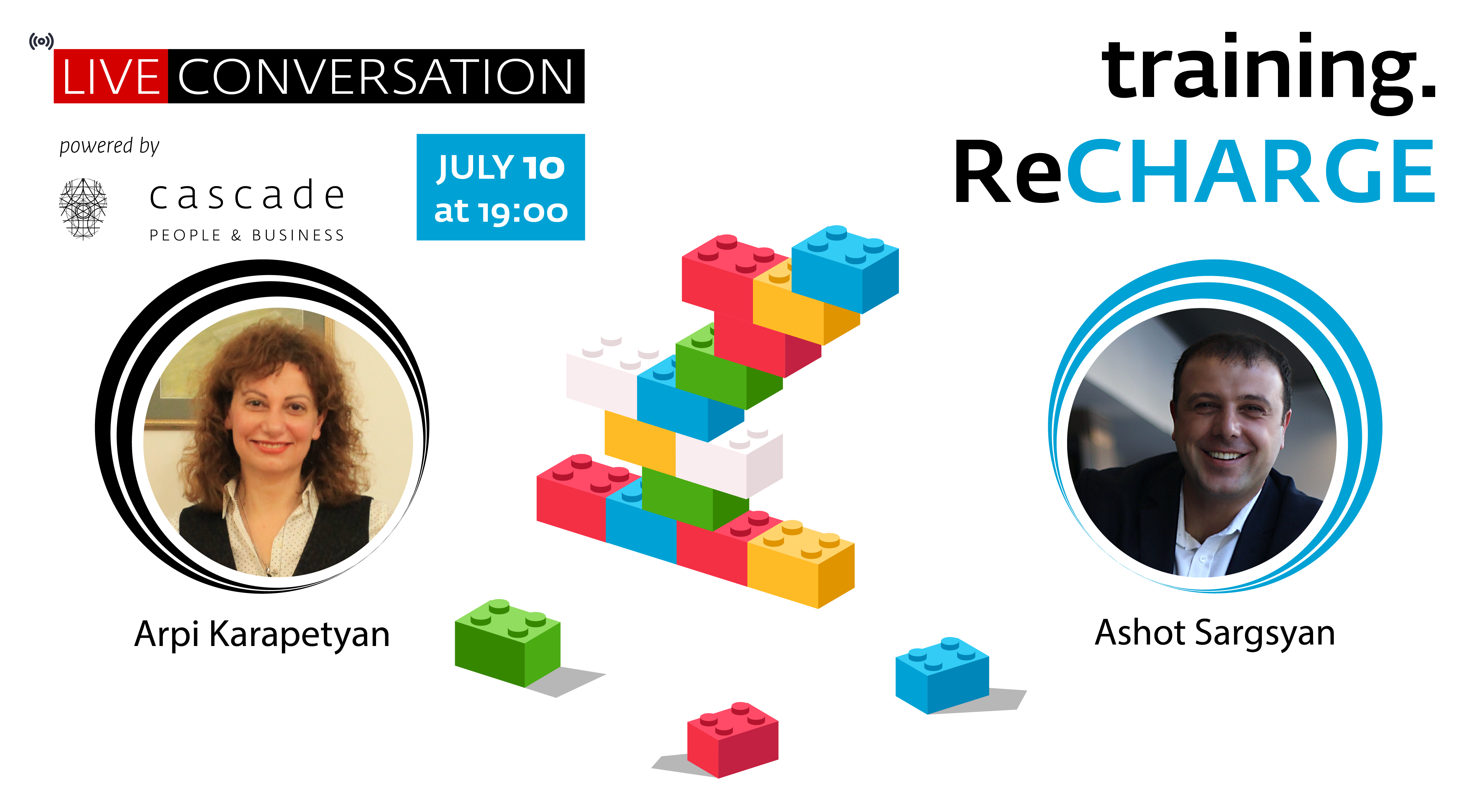 training. ReCHARGE
July 10, 2020
🔜 FB LIVE on JULY 10 we will be hosting Ashot Sargsyan, the co-founder and managing partner at EVINAUX that provides business support and development, who will be talking about training and the possible trends of transformation.
🔴 The following points will be discussed:
   🔸 What should the trainers learn?
   🔸 What are the most valued skills for a trainer?
   🔸 What strategy should be adopted after the outbreak and what to expect?
   🔸 What skills should trainers develop to keep up with the current trends?
👨‍💼 Ashot Sargsyan believes in creating a culture of engaged, high-performing teams that deliver extraordinary results.
Ashot is deeply passionate about continuous development, discovering, analysing, and adapting the results in new ways.
✅ He believes in the power of talent development and is assured that aligning its efforts to business strategy is a key differentiator in today's business environment.
As a learning and development expert he has 11+ years of fruitful experience in designing, managing and evaluating of learning and development departments, programs, and processes.
His spectrum of activities spans a broad range of interests including performance improvement, instructional design, learning technologies, evaluating learning impact, managing learning programs, integrated talent management, knowledge management.
❗Join us on July 10 at 19:00 (AMT) on Facebook LIVE.