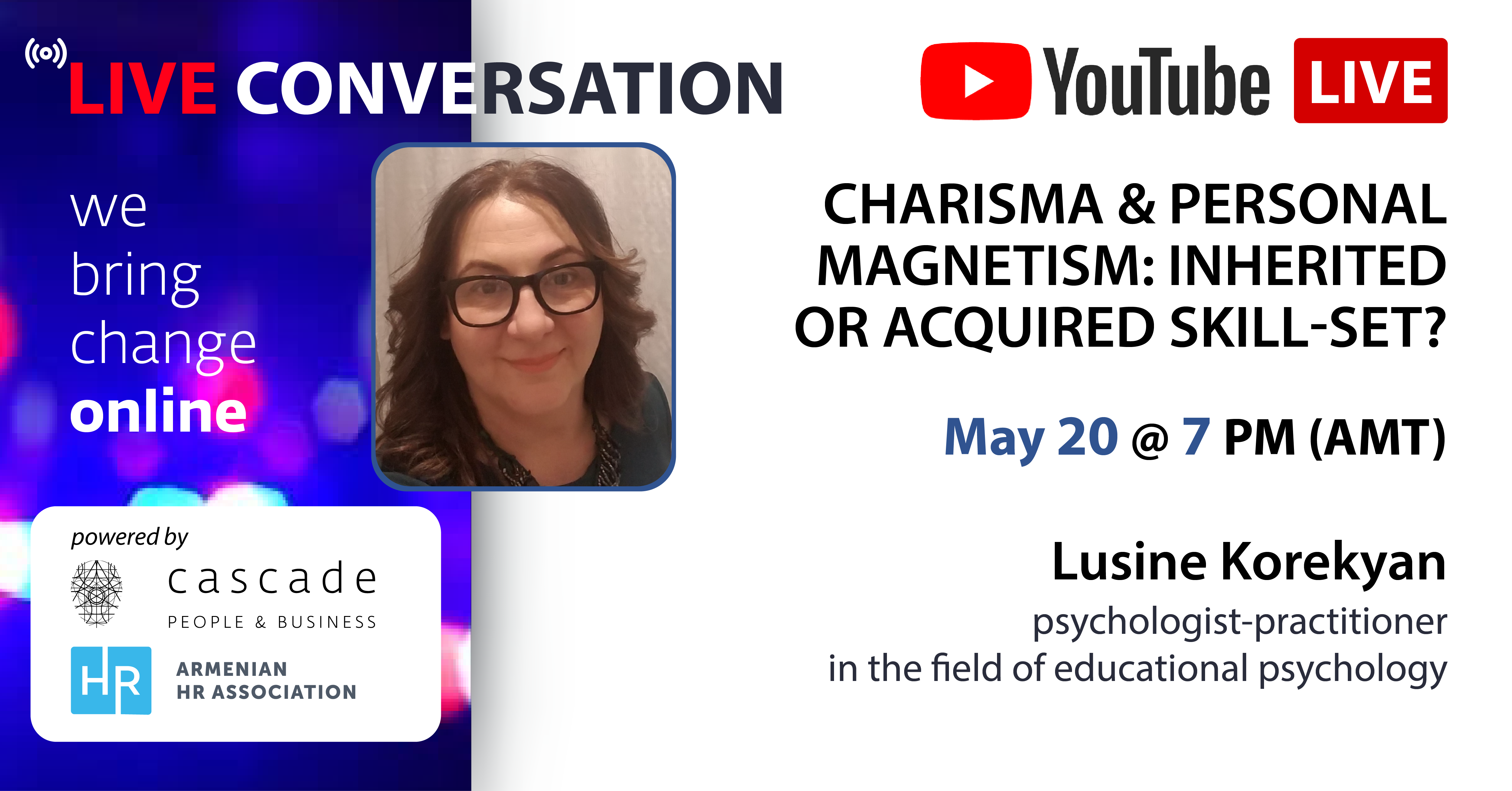 Charisma and Personal Magnetism: Inherited or Acquired skill-set?
May 20
🤷‍Have you ever wanted to be that charismatic person, who from the very first moment of entering the room attracts everyone, who carries him/herself with confidence and has a positive attitude? Well, you're not alone.
☺ All of us have a little desire deep inside us to be charismatic. We all want to be liked and accepted. It's human nature, and there's nothing wrong about it.
🔜 Here we have a FREE LIVE Conversation on the topic of CHARISMA & PERSONAL MAGNETISM: INHERITED or ACQUAIRED SKILL-SET?
👩‍💻 THE HOST: Lusine Korekyan, psychologist-practitioner.
In this Webinar, we will present the concept of charisma with the help of science and practical psychology that have taken charisma apart figured it out, and turned it into an applied science.
The knowledge and skills it imparts can be useful for everyone in a variety of situations.
🔴 The LIVE Conversation will benefit those:
   🔸 In leadership positions in private and public sectors by providing them with knowledge and skills they can directly apply to maximize the effectiveness of their influence and communication with others,
   🔸 Involved in sales, communications, teaching, and public speaking jobs requiring frequent interaction with others,
   🔸 Who wish to learn How Anyone Can Master the Art and Science of Personal Magnetism.