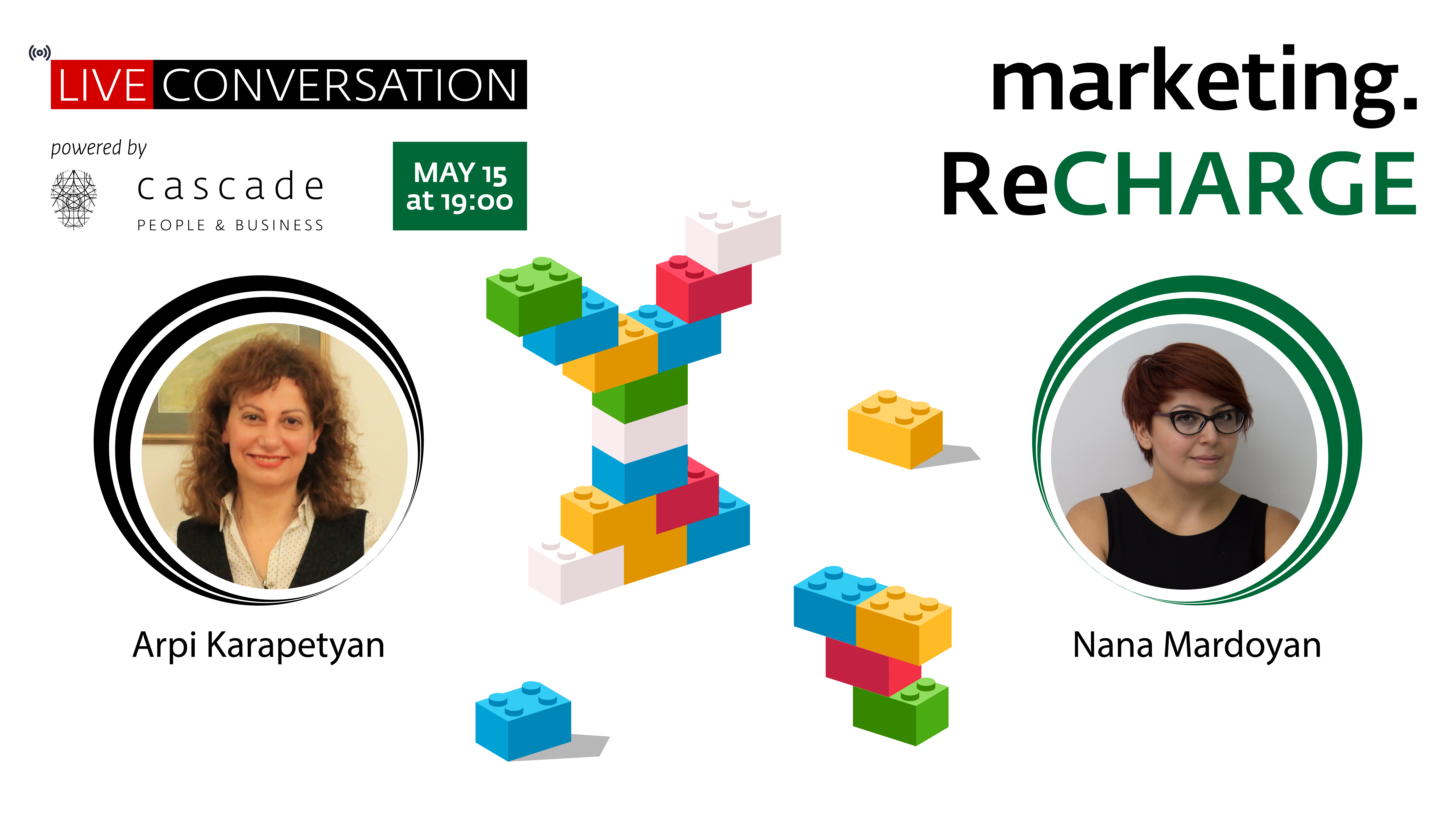 marketing. ReCHARGE
May 15
🔜 On May 15 we will be LIVE discussing the trends of transformation in the MARKETING profession.
🔴 The answers to the following questions will be touched:
   🔸 In this fast evolving environment and world, what are the trends in the MARKETING profession?
   🔸 What should the marketers learn?
   🔸 What skills should they develop to keep up with the contemporary trend in the industry?
👩‍💼 The Conversation will be led with Nana Mardoyan, a certified content marketing, sales enablement and brand communications specialist with 11+ years of experience in marketing, brand development & management, corporate communications, event management, and copywriting. She conducts workshops and trainings about lean branding and startup marketing.
❗Join us on May 15 at 19:00 (AMT) on Facebook LIVE.