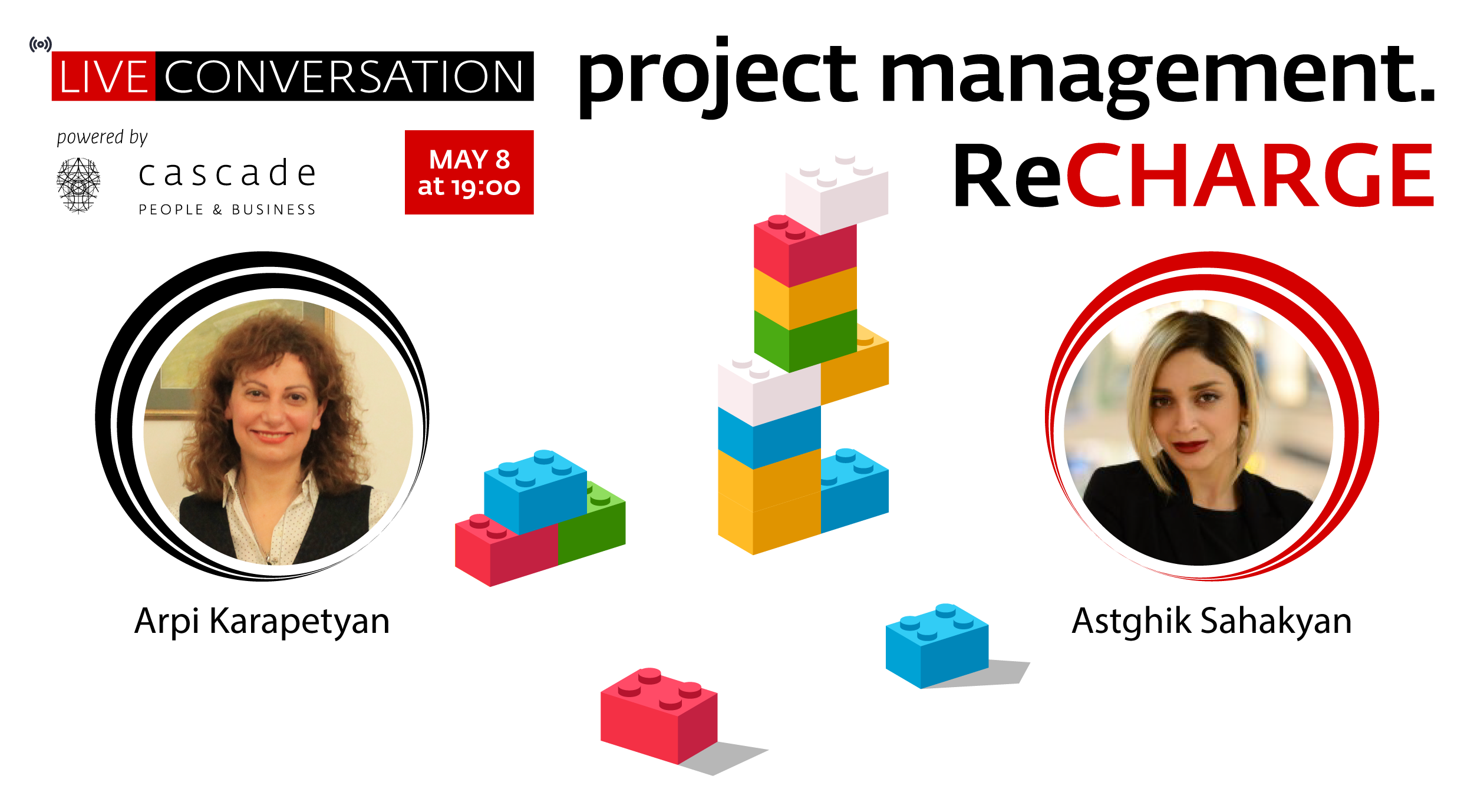 project management. ReCHARGE
May 8, 2020
🔜 We are all at a turning point, when change is inevitable and every day brings a new technology, a new trend, or a new way of working.
👩‍💻 Many professions are being reshaped, taking on new colors, and moving in different directions. Our knowledge and skills are a solid foundation, but they are not enough for the future.
🔉 With this series of webinars, we will host guests and together will be reflecting on different areas and will be trying to identify new trends in the development of different professions.
❓ What we should learn, what skills we need to develop and how to approach our profession today to have a clear action plan, to keep pace with time and stay required in the market.
🔊 This time we will try to understand the future of Project Management and the possible trends of transformation.
👩‍💼 Our first guest is Astghik Sahakyan, who is a certified Project Management Professional (PMP)® and has been conducting the (PMP)® exam preparation courses at the American University of Armenia for already 6 years.
🇦🇲 The vast majority of (PMP)® Certified professionals in Armenia are her students.
🆙 Astghik worked in the Armenian office of the Asian Development Bank within the framework of various projects of the bank's portfolio. She also worked in the private sector, being the manager of an IT project.
✔ Astghik is currently the Project Manager of the Armenia-Georgia bridge construction project at the Ministry of Territorial Administration and Infrastructure of RA.
❗Join us on May 8 at 19:00 (AMT) on Facebook.