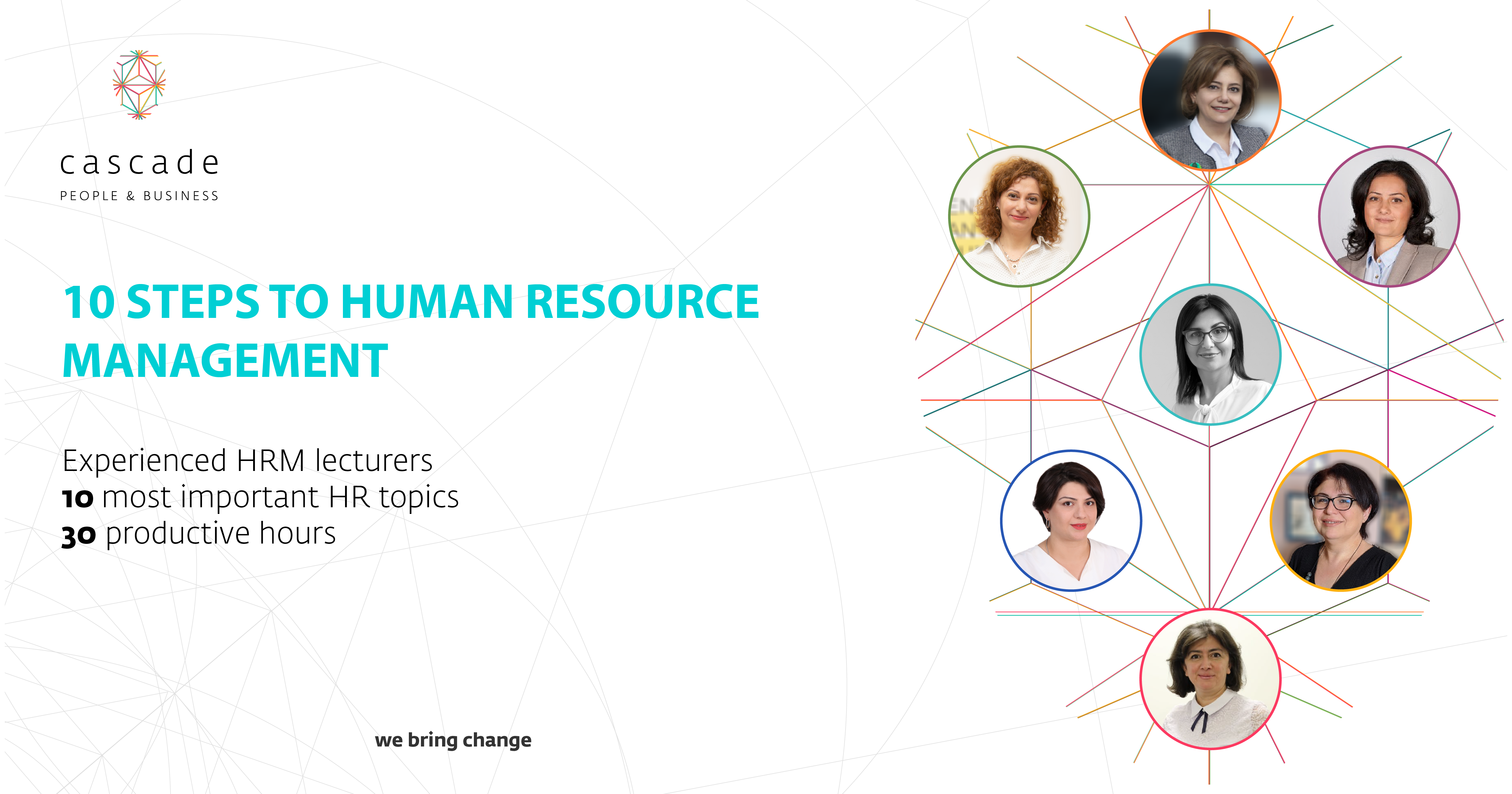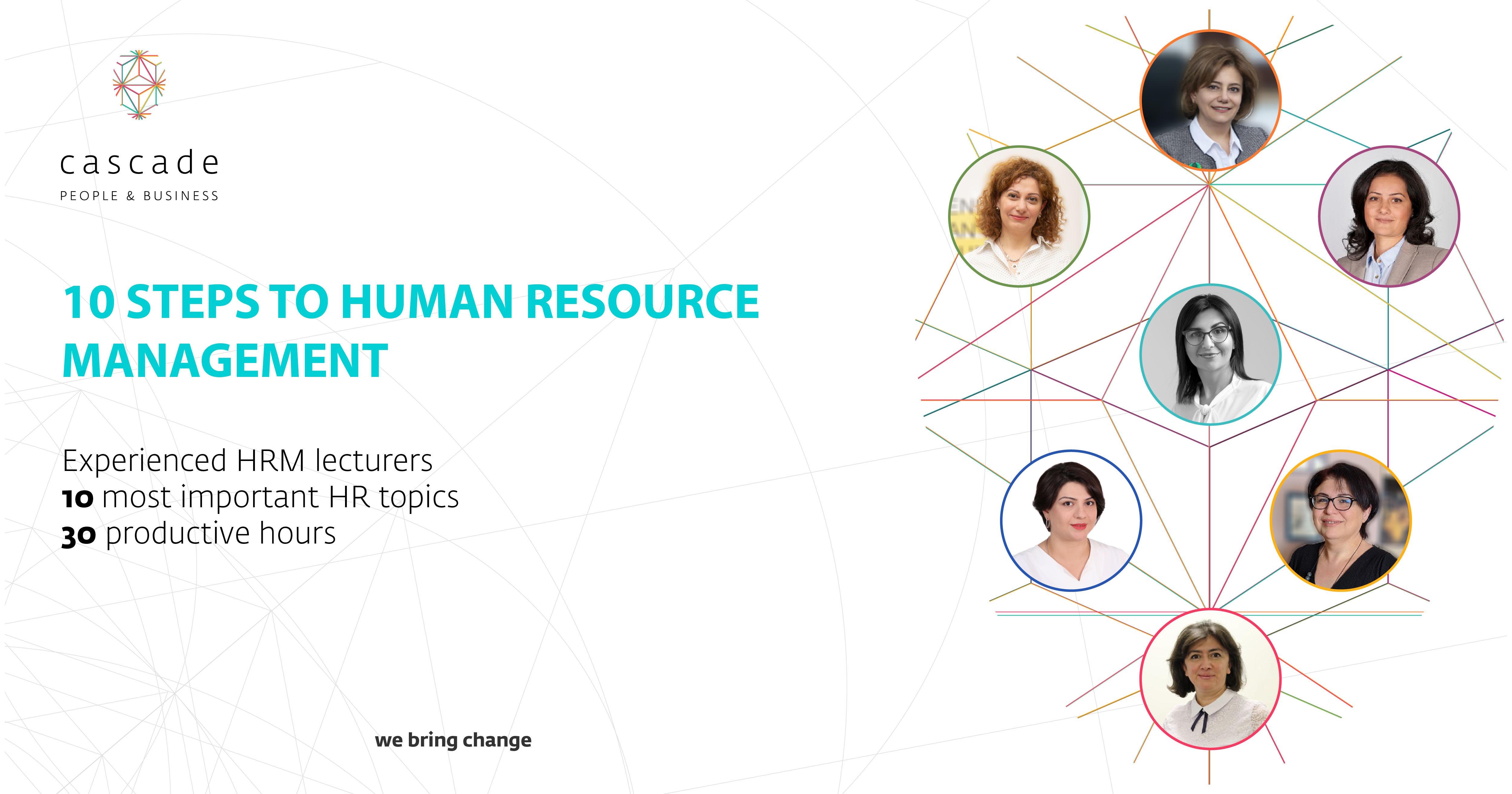 10 STEPS TO HUMAN RESOURCE MANAGEMENT
November 25
December 23
You have always enjoyed working with people and have been thinking about entering the human resource management field for a long time, you want to acquire fundamental knowledge, apply effective methods and tools, then 10 Steps to Human Resource Management is for you.
Thanks to 10 Steps you will:
    🔸

Learn about the HR profession and have continuous growth in the future,

    🔸Get acquainted with the experience and approaches of professional HRs of Armenia,

    🔸Pass a deep self-awareness path,

    🔸Get a Training Certificate from a reputable company.
Then take all the steps, participate in the course and join the HR community.
THE TOPICS OF THE TRAINING
10 Steps to HR Management course covers a number of important topics that are essential for anyone working with people, who want to become skilled in the field.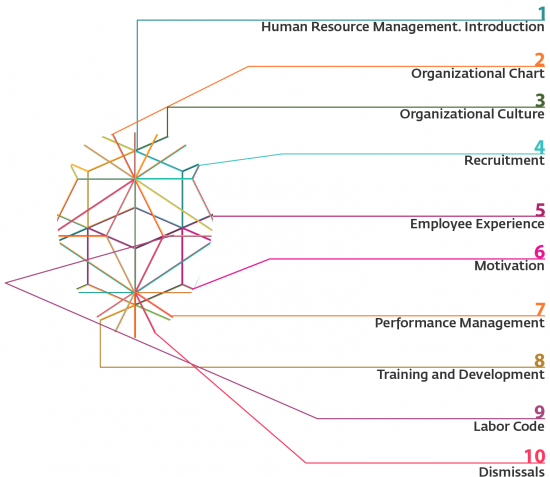 AT THE END OF THE COURSE YOU WILL RECEIVE:
✔ Certificate of Participation and access to the online platform of Armenian HR Association (www.hrcommunity.am),

✔ 1 Star membership at the Armenian HR Association for a year, if you pass the test with excellence;

✔ Personal Career Coaching,

✔ Professional Consulting with a field expert,
✔ Internship opportunity at Cascade People & Business,
✔ Your personal psychological profiling,
✔ Access to a large professional library and literature for further development.
For questions, you can write to [email protected] or call us at 094 58 46 96.