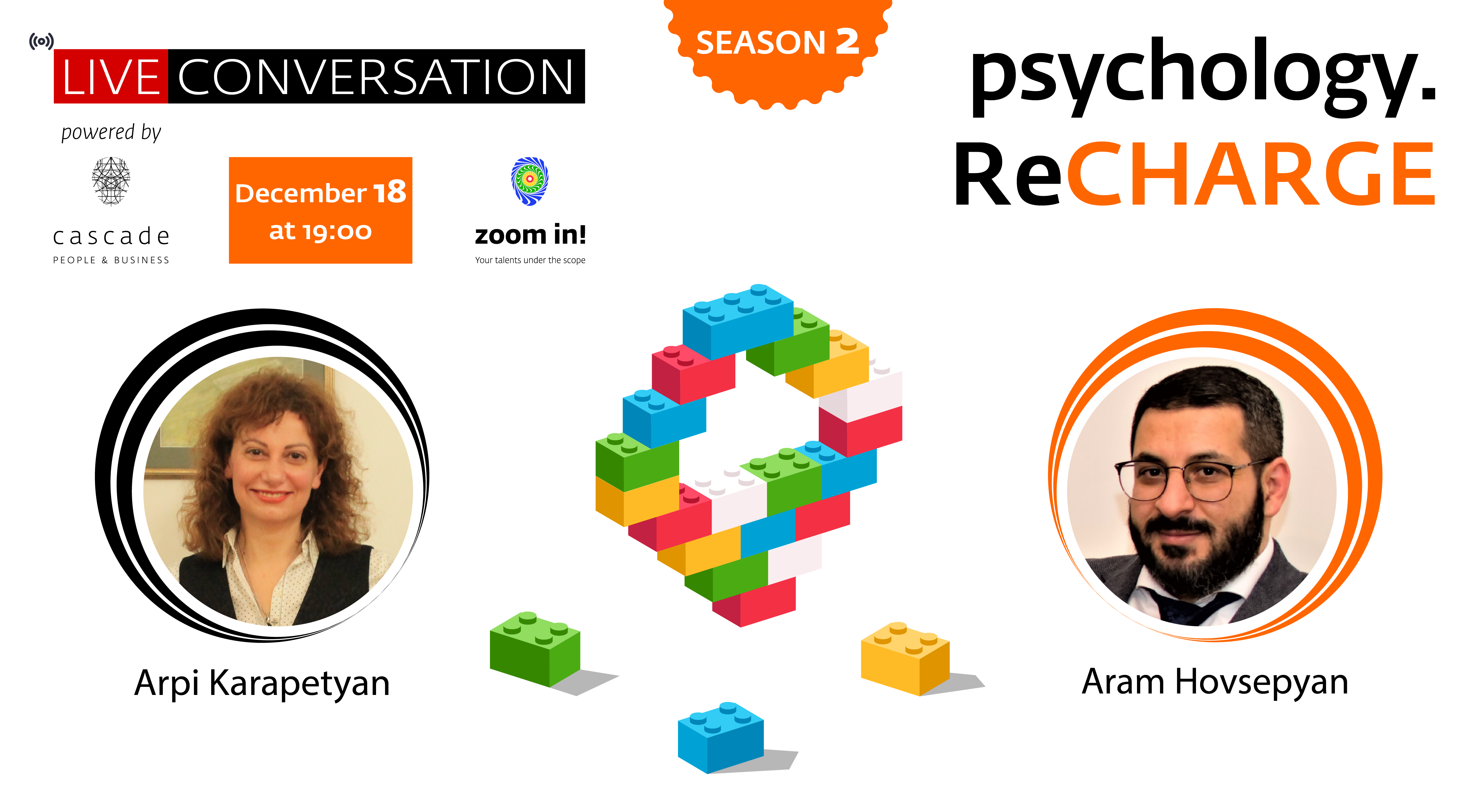 psychology. ReCHARGE
December 18, 2020
🔜 FB LIVE on DECEMBER 18 we will be hosting the Founder and Director of MHS Mental Health Service, psychiatrist, and psychotherapist (CBT) Dr. Aram Hovsepyan, who will be talking about psychology and the possible trends of transformation.
🔴 The following points will be discussed:
   ◾ What should the psychologists learn?
   ◾ What are the most valued skills for the profession?
   ◾ What to expect?
👨‍💼 Aram is Assistant professor at the Department of Psychiatry of National Institute of Health of Ministry of Health of Armenia and Secretary of programs and member of Executive Committee at Armenian Psychiatric Association.
🔷 Aram has been the President of the "Medicine and Natural Science Development Center" NGO since 2017.
In 2011 he was the Co-Winner of the World Best Young Psychiatrists Fellowship at WPA XV Congress.
❗Join us on December 18 at 19:00 (AMT) on Facebook LIVE.