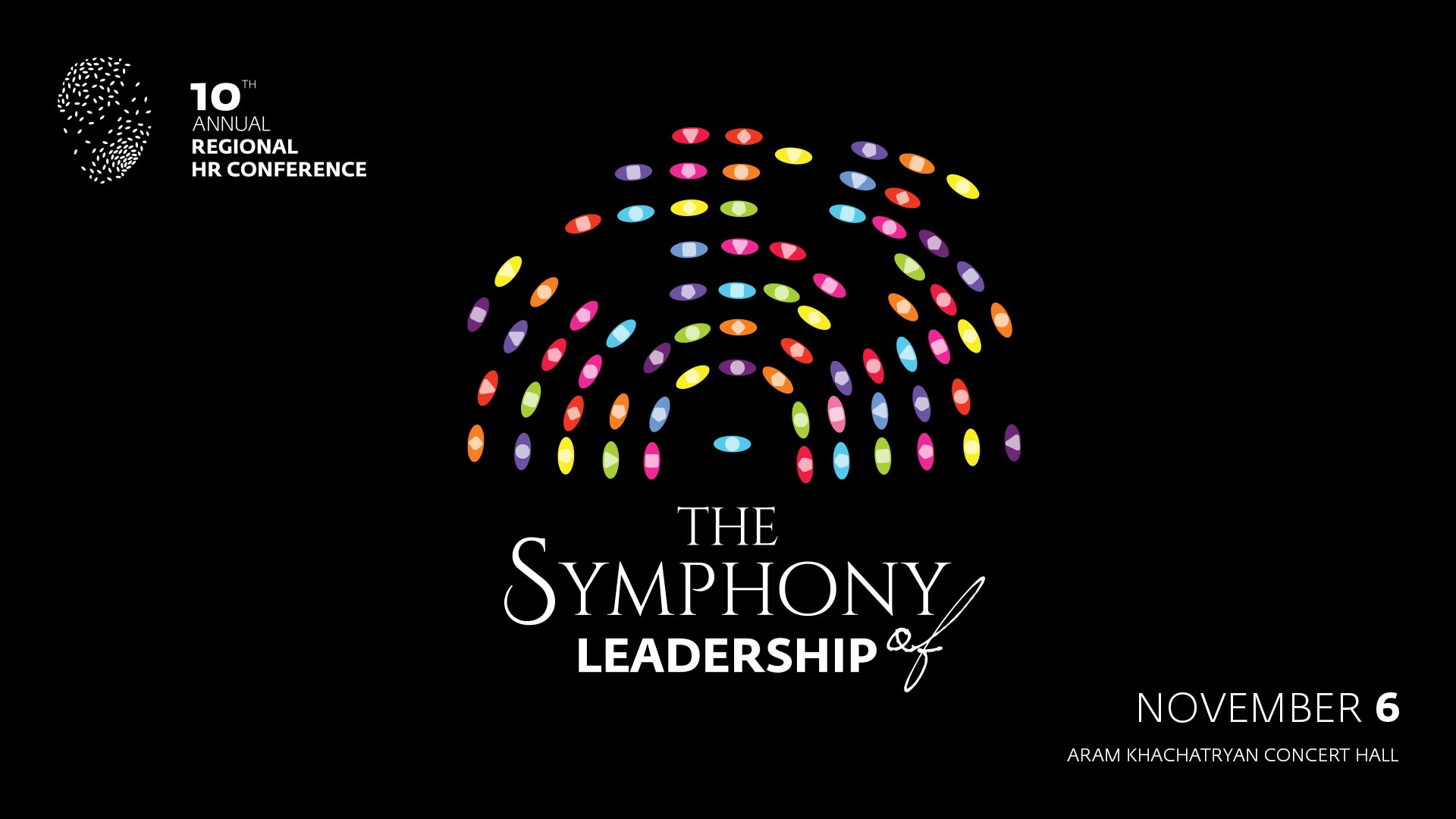 10th Annual Regional Conference
November 6
It is our pride to highlight the fact that Cascade People and Business in cooperation with the Armenian HR Association has been organizing the Annual Regional HR Conference since the very 2012. Throughout all these 9 Annual Regional HR Conferences we hosted various speakers and participants from around 40 countries: USA, Germany, Austria, Denmark, Poland, Russia, Jordan, Oman, Egypt, Lebanon, Kazakhstan, Georgia, Kyrgyzstan, Philippines, etc.
2021 is even more special and inspirational as it is our much-anticipated 10th anniversary of the conference. The theme of this year's event is The Symphony of Leadership. It aims to bring people together giving them inspiration and guidance for the sake of personal, team and community growth. We highly believe that it is an exceptionally important and crucial topic that needs to be actively raised.
At the 10th Annual Regional Conference entitled "The Symphony of Leadership" you will be given the opportunity to listen, learn and, finally, meet such genius minds as the head coach of the Armenian national football team Joaquín Caparrós, the worldwide famous maestro Itay Talgam, TED speaker Jozé Piranian, Tmbata Orchestra with its unique musical style, marvelous cellist Sevak Avanesyan, and Children's Choir of Sayat-Nova Music School with their magical show. The Symphony of Leadership will be conducted by irreplaceable Alexander Plato Hakobyan.
The event is planned to take place on November 6 of 2021, with total capacity of 1300 attendees (HR specialists, middle and top management, veterans of the war and students). As the location of this special event, we have chosen ARAM KHACHATRYAN concert hall. The speeches will be delivered either in English or Armenian (interpretation available).