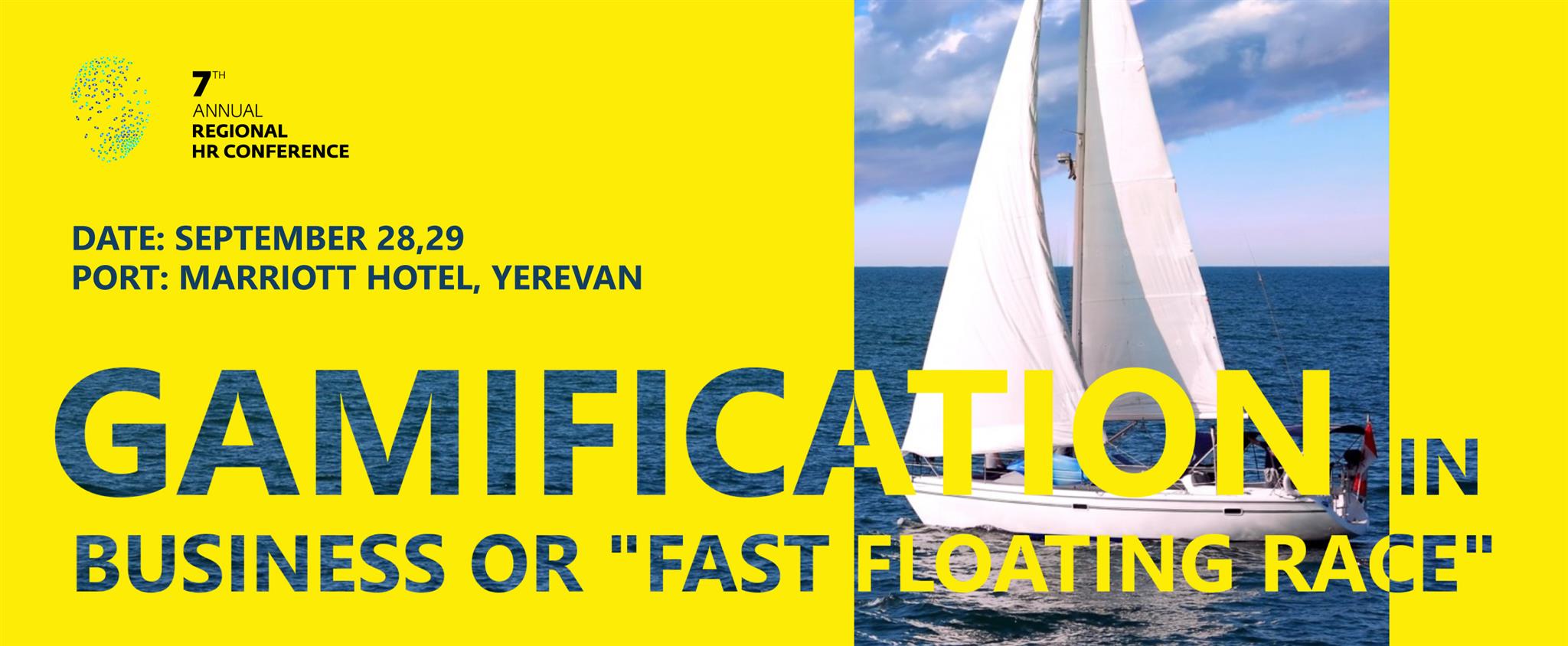 7th Annual Regional HR Conference
September 28
September 29
💡 7th Annual Regional HR Conference organized by Cascade People & Business and Armenian HR Association takes place in the capital of Armenia, Yerevan each year.
📌The topic for this year is "GAMIFICATION In BUSINESS" or "Fast Floating Race". 
➡️ This unique event brings together more than 150 internationally recognized professionals, experienced and inspiring guest speakers, top managers, entrepreneurs, HR leaders and experts who present their success stories, experience and share their insights on the new trends of the industry.
During the conference we will have 5 master classes and 10 speakers will present their topics within the main topic of the conference.   
📅 Join our event in Yerevan, September 28-29. The conference will take place at Armenia Marriott Hotel Yerevan.
Here we go! Big Game starts with an Early Seagull Registration! Don't miss your chance to be one of the first 30 registered!
 Book your place at Fast Floating Race until July 15th – get extra bonuses and surprises.
➡️ Follow the link to be a part of the 7th Annual Regional HR Conference: https://www.hrconference.biz/ 
The conference is aimed at professional development and networking of the participants, experience exchange and self-development.
➡️ Other Social Media Platforms:
–      www.facebook.com/hrconference.info
–      https://www.linkedin.com/company/regional-hr-conference/
–      https://twitter.com/changeCascade
The working language is English with simultaneous translation into Russian and Armenian.
Looking forward to see you at the conference.
Join Us and Start Your Big Game !