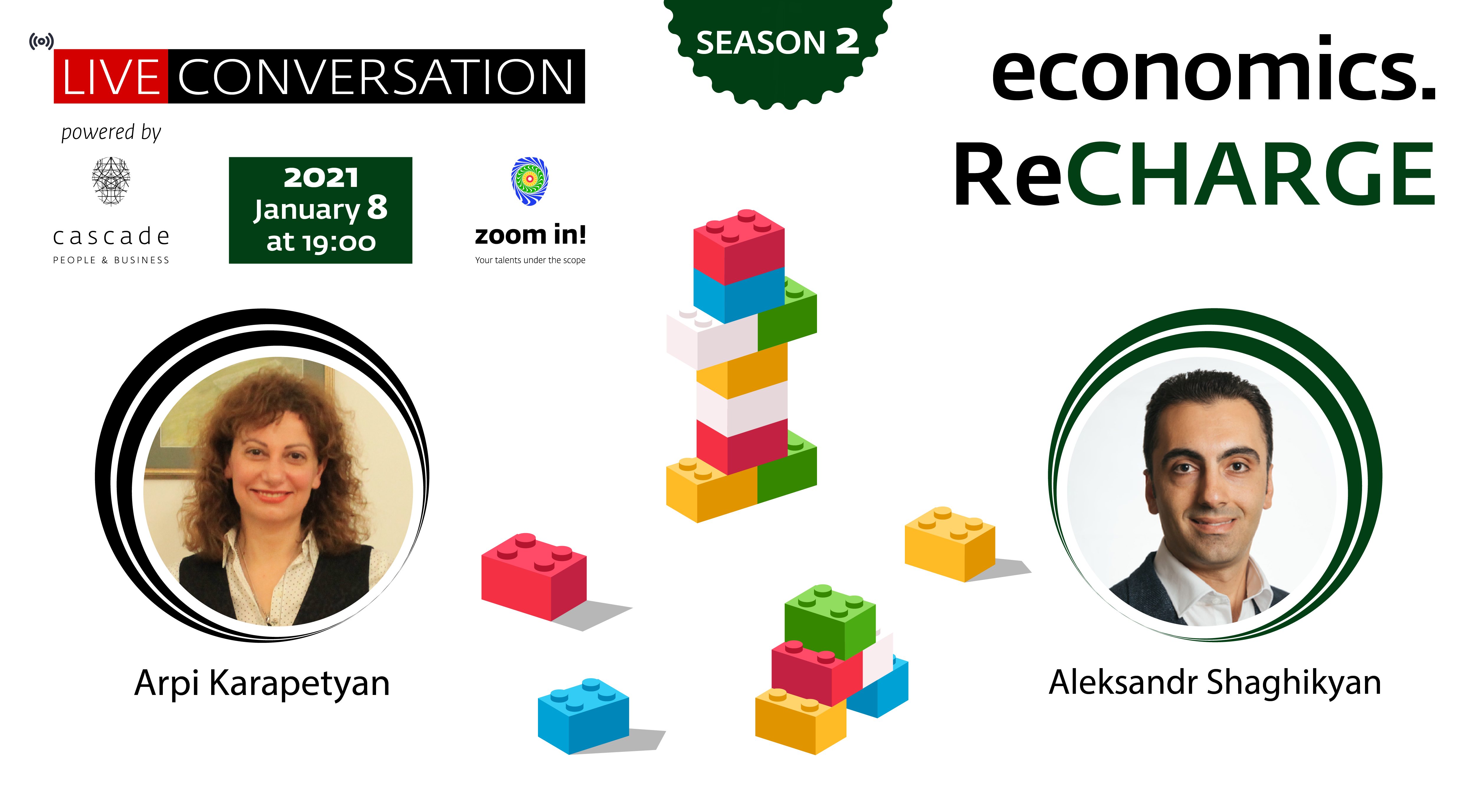 economics. ReCHARGE
January 8, 2021
🔜 FB LIVE on JANUARY 8 we will be hosting the Founder and Managing Partner of AMF Consulting Aleksandr Shaghikyan, who will be talking about economics and the possible trends of transformation.
🔴 The following points will be discussed:
   ◾ What should the economists learn?
   ◾ What are the most valued skills for the profession?
   ◾ What to expect?
👨‍💼 Aleksandr is a highly qualified economist, corporate finance, and strategy expert.
✅ For the last 10 years, he has worked in the business advisory sector assisting different size entities from start-ups to mature organizations.
🔷 With the help of Aleksandr, Companies are finding, redefining, and shaping their paths of competitiveness and growth.
❗Join us on January 8 of 2021 at 19:00 (AMT) on Facebook LIVE.