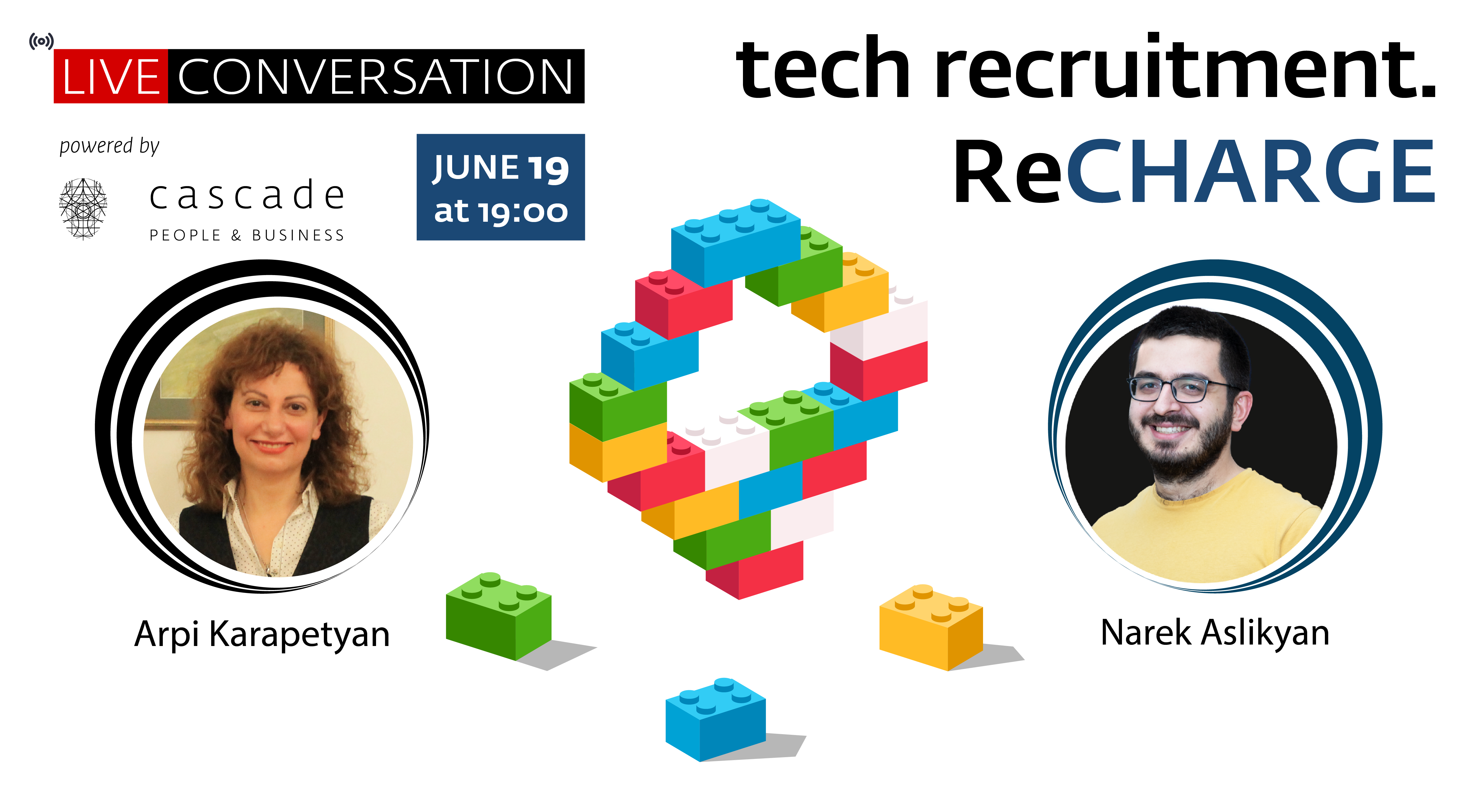 tech recruitment. ReCHARGE
June 19
🔜 FB  LIVE on JUNE 19 we will be hosting Narek Aslikyan, Co-founder at Meettal, Sourcing evangelist at AmazingHiring, who will be talking about technical recruitment, its future, and the possible trends of transformation.
🔴 The following points will be discussed:
   🔸 Technical recruitment as an opportunity for those who want to start a tech career
   🔸 Most valued skills for a tech recruiter
   🔸 The talent shortage in Armenia
   🔸 Sourcing as a profession
👨‍💼 Narek Aslikyan is a tech recruitment professional with 10+ years in recruitment. In love with talent sourcing, and it's quite serious. Co-founded a range of projects in different HR-related spheres: meettal (Tech Recruitment, Armenia), Smart Step (Employer Branding, Russia), Armenian Code Academy (Tech education, Armenia), ITisArmenia (Expats Tech Recruitment, Armenia).
❗Join us on JUNE 19 at 19:00 (AMT) on Facebook LIVE.