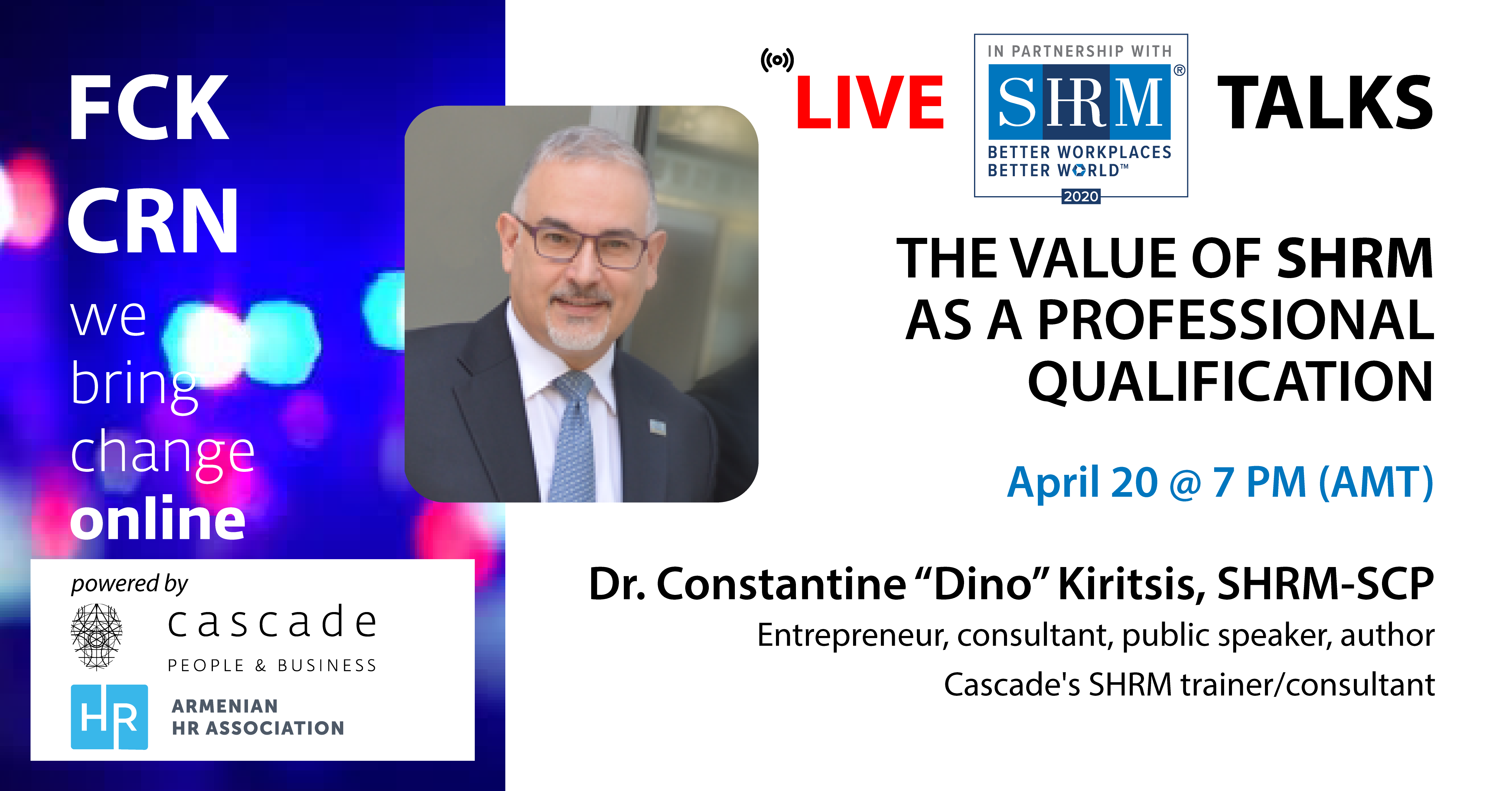 LIVE Talks: The value of SHRM as a Professional Qualification
April 20
Still need more information and answers on SHRM certification? Join our Digital webinar session.
THE TOPIC: The value of SHRM as a Professional Qualification and a Global Employment Passport
THE HOST: Dr. Constantine "Dino" Kiritsis, SHRM-SCP, Cascade's SHRM trainer/consultant
At Cascade People & Business, we recognize the challenging times our world is going through. Let's make this time productive through being with our loved ones, educate ourselves, learn, discuss and plan for the future. We do not know when this crisis will end, but it will end and we all need to be ready, smarter, wiser and better prepared.
Now is the time to explore educational options to strengthen your careers and certify yourself, in Human Resources, by opting for the SHRM-CP or SHRM-SCP professional qualification.
Sample questions that will be addressed and commented:
🔸What is the difference between Academic degrees & Professional Qualifications?

🔸What is the value of SHRM globally – Key stats & figures?

🔸What is the value compared to other HR related options?

🔸How can I get certified? Details on the content and study system?
The Format: There will be a 20-25 min presentation of the topic and then a Q&A period (based on questions sent to: assistant@cascade.am prior to the session or during)
All registered participants will receive a PDF copy of Dr. Constantine Kiritsis' book "Are you serious?"