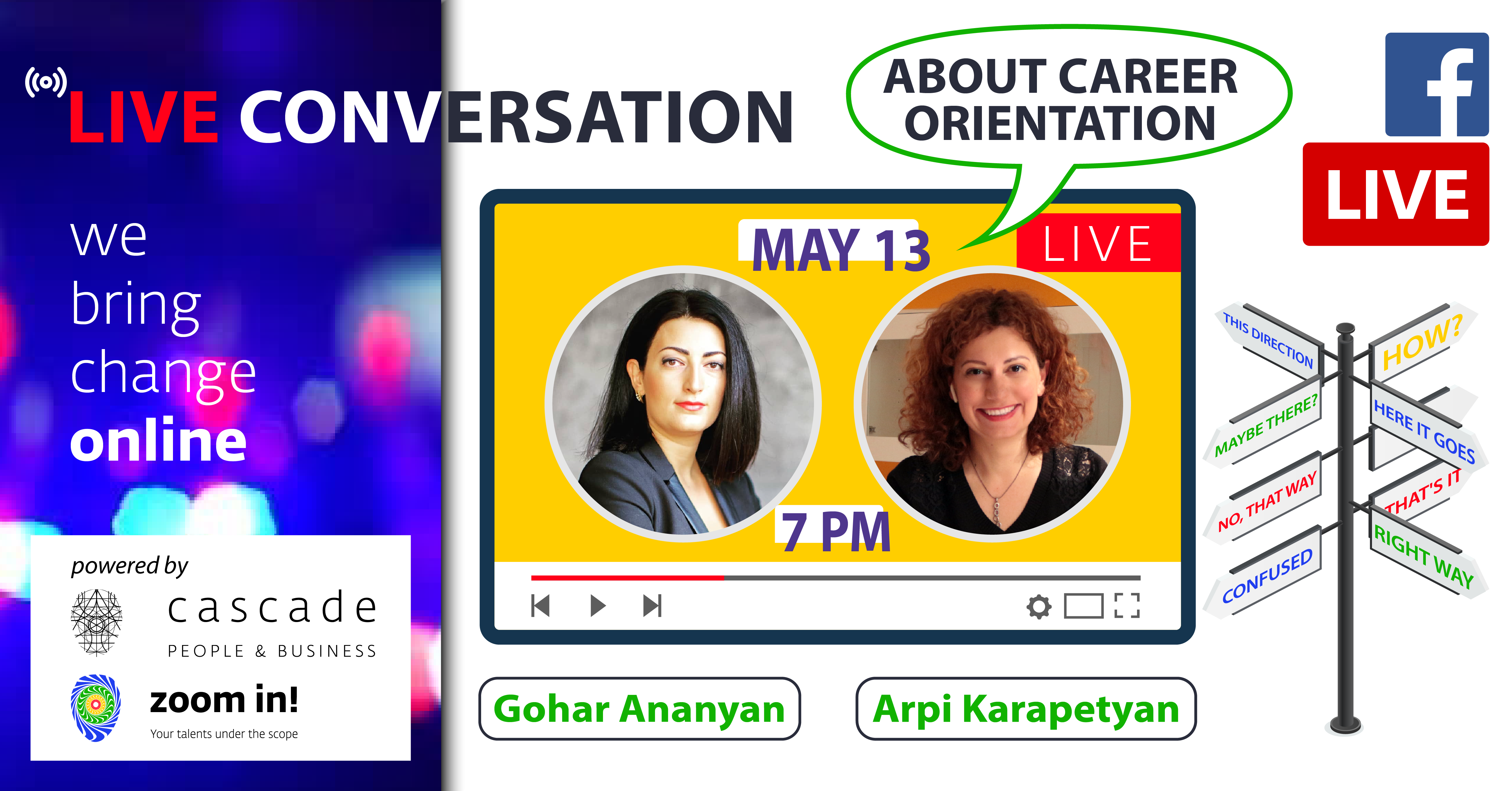 Conversation on Career Orientation. Episode #2
May 13
🔉 Our next guest in the SERIES of WEBINARS on DIFFERENT CAREER ORIENTATION PROGRAMS WORLDWIDE is Gohar Ananyan, who is an expert in the sphere of Human Resources.
👩‍💼 Gohar is the Founder of WOWPROFI.ru portal of conscious career orientation, thanks to which young people have an opportunity to choose the right career, get the necessary education, and effectively use the knowledge gained to build a successful career.
❗Join us on May 13 at 19:00 (AMT) on FACEBOOK LIVE.