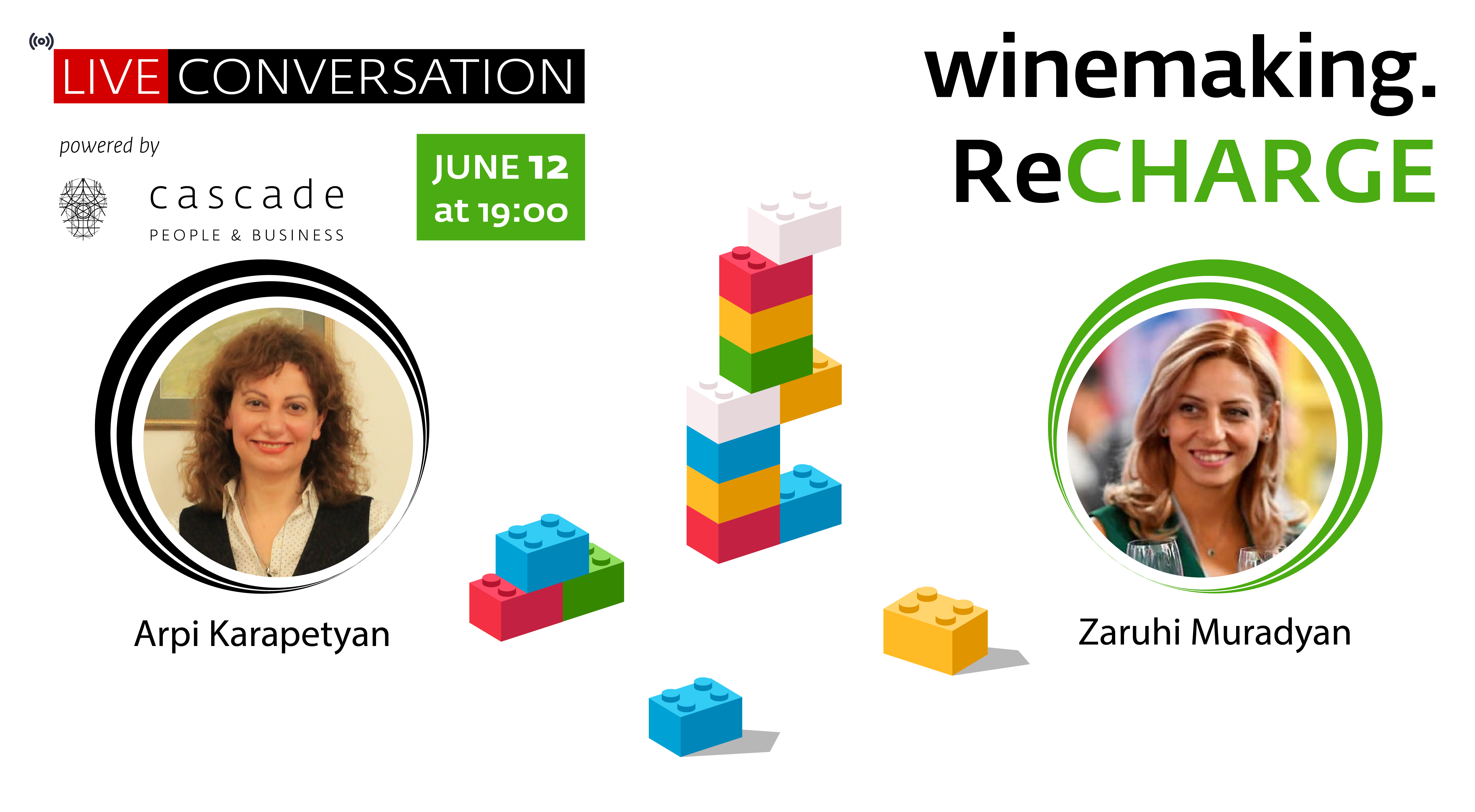 winemaking. ReCHARGE
June 12, 2020
🔜 FB  LIVE on JUNE 12 we will be hosting Zaruhi Muradyan, the Executive Director of the Vine and Wine Foundation of Armenia, who will be talking about the future of winemaking and the possible trends of transformation.
🔴 The following points will be discussed:
   🔸 What should the winemakers learn?
   🔸 How to adapt your strategy for after the outbreak time and what to expect?
   🔸 What skills should you develop to keep up with the current trends?
👩‍💼 Dr. Zaruhi Muradyan is an Associate Professor in the Department of Plant Growing Product Processing technology at Armenian National Agrarian University (ANAU), Yerevan. She received her Ph.D. from ANAU.
➡ Besides, Dr. Muradyan is a professor and lecturer at the Food processing and viticulture & enology department of ANAU, Founder/Director of the Shirakamut consulting company and Vice president of the "Young winemakers union of Armenia".
✅ Mrs. Muradyan is the only female winemaker in Armenia who has her own production of wine under the trademark of "Zara Wines". The company produces unique wines and vermouths from Armenian local and endogenous grape varieties by using innovative technologies based on her own scientific research.
Dr. Muradyan is also an expert judge in some world-known wine competitions.
❗Join us on JUNE 12 at 19:00 (AMT) on Facebook LIVE.